Main Content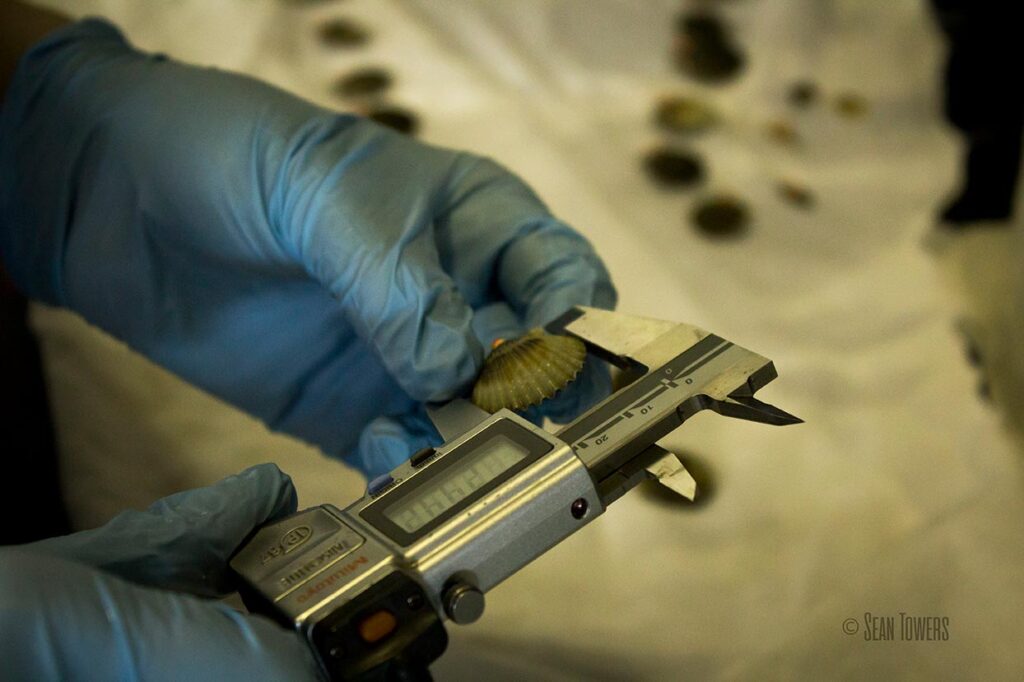 Background
The decimation of seagrass beds has nearly wiped out the bay scallop population. Current studies include measuring how the bay scallop grows in various seagrass bed densities. Can it grow successfully in an area where there is no seagrass present? Or, does it prefer a medium or high density of seagrass?
Methods
Samantha Gilbert Lynch is using a series of mesocosm studies to strategically target the impacts of eelgrass shoot density on bay scallop growth and survivorship. Experiments are being carried out in the annular flumes at Rutgers Aquaculture Innovation Center.
Artificial seagrass units (ASUs) are used to create a high- and low-shoot density environments. The absence of seagrass is also tested as a control treatment. Individually marked bay scallops are added to each of the flumes. Filtered seawater spiked with an environmentally relevant concentration of phytoplankton is added to the flumes according to a feeding schedule.
At the end of the five-week period, scallop mortality is determined. The shell heights and widths are measured for growth analysis. Shell densities, soft tissue mass and glutathione concentrations are also measured.
Research Questions
How does the shoot density of eelgrass impact bay scallop growth and mortality?
Does the eelgrass shoot density affect phytoplankton distribution and availability?